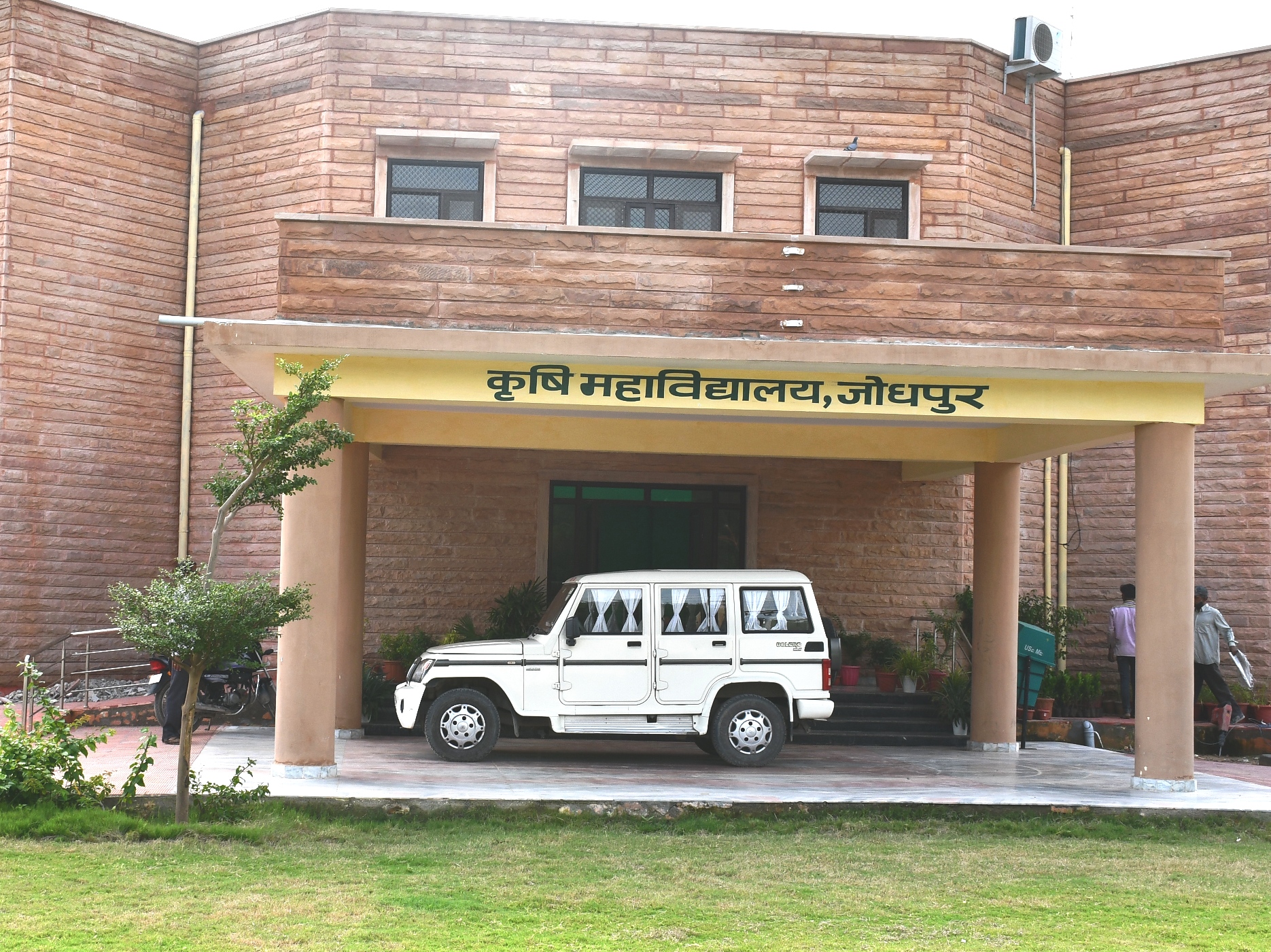 The college of agriculture was established on 31st July, 2012 as a constituent college of Swami Keshwanand Rajasthan Agriculture University, Bikaner. After declaration of Agriculture University, Jodhpur, as separate university, it is now under jurisdiction of Agriculture University, Jodhpur since 14th September, 2013. At the set up stage, the teaching work was completely carried out by ARS faculties. However, after requirement of teachers for few disciplines (4) in 2013, teaching in rest of subjects is now carried out by ARS and guest faculties.
| | | |
| --- | --- | --- |
| Intake capacity | : | 50 (B.Sc.) |
| Entrance of Students | : | through JET entrance test |
| Present Address | : | Opp. Mandor Railway Station, Mandor, Jodhpur |
| Phone Number | : | 0291-2572565 |
| Email address | : | coajodhpur@gmail.com |
Dr. B. S. Bhimawat , Dean - College of Agriculture, Jodhpur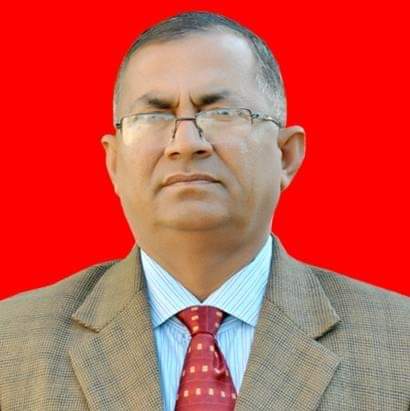 Dr. B. S. Bhimawat was born in Sedaria, District- Pali (Rajasthan) on 3rd August, 1961. He obtained his bachelor, M. Sc. And Ph.D. degree from Rajasthan College of Agriculture, Udaipur. He started working in state department of agriculture and travelled almost all positions from Asstt. Prof., Assoc. Prof., Programme coordinator (Selected) KVK, University Head extension department, Dean & Faculty Chairman of the University etc. Remained member Board of Management, Academic council, Officer Incharge ARSS and many other important posts like games in-charge, hostel warden, Project Director ATMA and Vice president of University teachers' association for more than 10 years. He has supervised 7 M. Sc., 5 Ph.D. and 35 PG DRD students for their respective degree. He has published Course Curriculum, Self Study Report, Act and Statutes, Information Bulletin of the Agriculture University, Jodhpur and many research papers, books, technical bulletins, popular articles, folders and chapters in books. He received National level Life time award in 7th National Extension Education Congress-2014 at ICAR Research Complex, Umiam, Meghalaya from 8-11th November, 2014 and also Hon'ble Vice-Chancellor, Agriculture University, Jodhpur awarded and honoured to Dr. B. S. Bhimawat for his outstanding performance in 2016. Presently, he is working as Faculty Chairman Agriculture, Food and Dairy Technology and Agriculture Engineering, Agriculture University, Jodhpur. He is also working as Director Education, Agriculture University, Jodhpur and Nodal Officer, ICAR. He is Principal Investigator, NAHEP and SC-SP national level prestigious projects given to Agriculture University, Jodhpur by ICAR.
Staff of College of Agriculture, Jodhpur
| S.No. | Name | Designation |
| --- | --- | --- |
| 1 | Dr. B. S. Bhimawat | Dean |
| 2 | Dr. Ummed Singh | Professor (Agronomy) |
| 3 | Dr. S K Moond | Associate Professor (Horticulture) |
| 4 | Dr. M M Kumawat | Associate Professor (Entomology) |
| 5 | Dr. Pankaj Lavania | Assistant Professor (Animal Science) |
| 6 | Dr. Banwari Lal | Assistant Professor (Extension Education) |
| 7 | Dr. U.N. Shukla | Assistant Professor (Agronomy) |
| 8 | Sh. P.R. Raiger | Assistant Professor (Soil Science) |
| 9 | Sh. K. C. Bairwa | Assistant Professor (Agricultural Economics) |
| 10 | Dr. (Mrs.) Santosh Choudhary | Assistant Professor (Horticulture) |
| 11 | Dr. Krishna Saharan | Assistant Professor (Microbiology) |
| 12 | Ms. Rupal Dhoot | Assistant Professor (Genetics and Plant Breeding) |
| 13 | Dr. L. Netajit Singh | Assistant Professor (Agricultural Statistics) |
| 14 | Dr. Dama Ram | Assistant Professor (Plant Pathology) |
| 15 | Dr. Piyush Pradhan | Assistant Professor (Farm Machinery & Power Engineering) |
| 16 | Shri Sunil Kumar | Personal Assistant |
| 17 | Sh. Ummed Singh Gehlot | Lab. Assistant |
| 18 | Sh. Rajesh Agarwal | Assistant Section Officer |
| 19 | Shri Purushotam Sharma | Lab. Assistant |
| 20 | Sh. Budharam | Agriculture Supervisor |
| 21 | Sh. Laxman Singh Rathore | Coach |
| 22 | Sh. Sugan Singh Panwar | Lab. Assistant |
| 23 | Ms Sharda | Clerk Grade –II |
| 24 | Ms Anita Todawat | Farm Manager |
| 25 | Mrs Sonee Devi Jat | Lab. Assistant |
| 26 | Mr. Krishna Gehlot | Program Assistant (Computer) |
| 27 | Smt. Premi Devi | Class –IV |
---
---