Dr. Sita Ram Kumhar , Director Education - Directorate of Education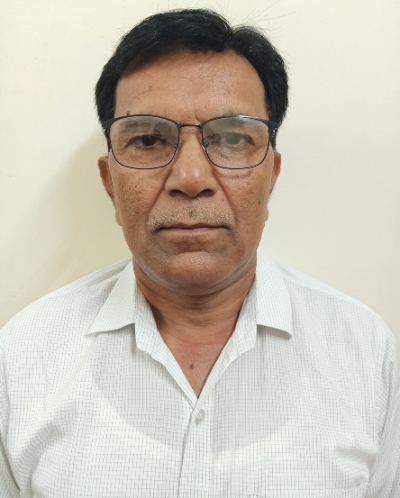 Born on 01-10-1965 at village – Bhagwatpura, Jobner, Jaipur, Dr. Kumhar obtained his Ph. D., M. Sc. and B. Sc. (Ag.) degree from SKRAU, Bikaner. He started his career as Assistant Professor in 1996 from ARS, Umedganj Kota, then promoted as Associated Professor in 2008 and Professor in 2012. He has worked on breeding work of soybean, linseed, pearl millet, isabgol and sesame and actively involved in development of varieties viz., RL 914 and RLU 6 of linseed, RI 1 of isabgol, MBC 2 of pearl millet and RT 346 and RT 351 of sesame. Presently he is holding the post of ZDR, ARS, Mandor in addition to ADR (Seeds) of AU, Jodhpur. He has published more than 50 research papers, booklets, popular articles and book chapters and he is member of prestigious scientific societies in India. He is also Professor Member of Board of Management of AU, Jodhpur for two years (2016-18).
Mandates
Develop academically qualified human resource through UG, PG, Ph.D. and other academic programmes in different branches of agriculture & allied branches of learning and scholarship.
To provide highest standard of education in Agriculture and allied sciences so as to become job provider than job seeker.
Staff of Directorate of Education
| S.No. | Name | Designation |
| --- | --- | --- |
| 1 | Dr. Sita Ram Kumhar | Director Education |
| 2 | Dr. Krishna Saharan | Assistant Director |
| 3 | Dr. U.N. Shukla | Assistant Director |
| S.No. | Name | Period |
| --- | --- | --- |
| 1. | Dr. S.S. Solanki | 18-10-2013 to 31-08-2016 |
| 2. | Dr. Ishwar Singh | 01-09-2016 to 03-11-2016 |
| 3. | Dr. Balwant Singh Rajpurohit | 04-11-2016 to 13-02-2019 |
| 4. | Dr. Sita Ram Kumhar | 14-02-2019 to 06-05-2020 |
| 5. | Dr. B. S. Bhimawat | 06-05-2020 to 31-08-2021 |
| 6. | Dr. Sita Ram Kumhar | 31-08-2021 to till date |
---
---