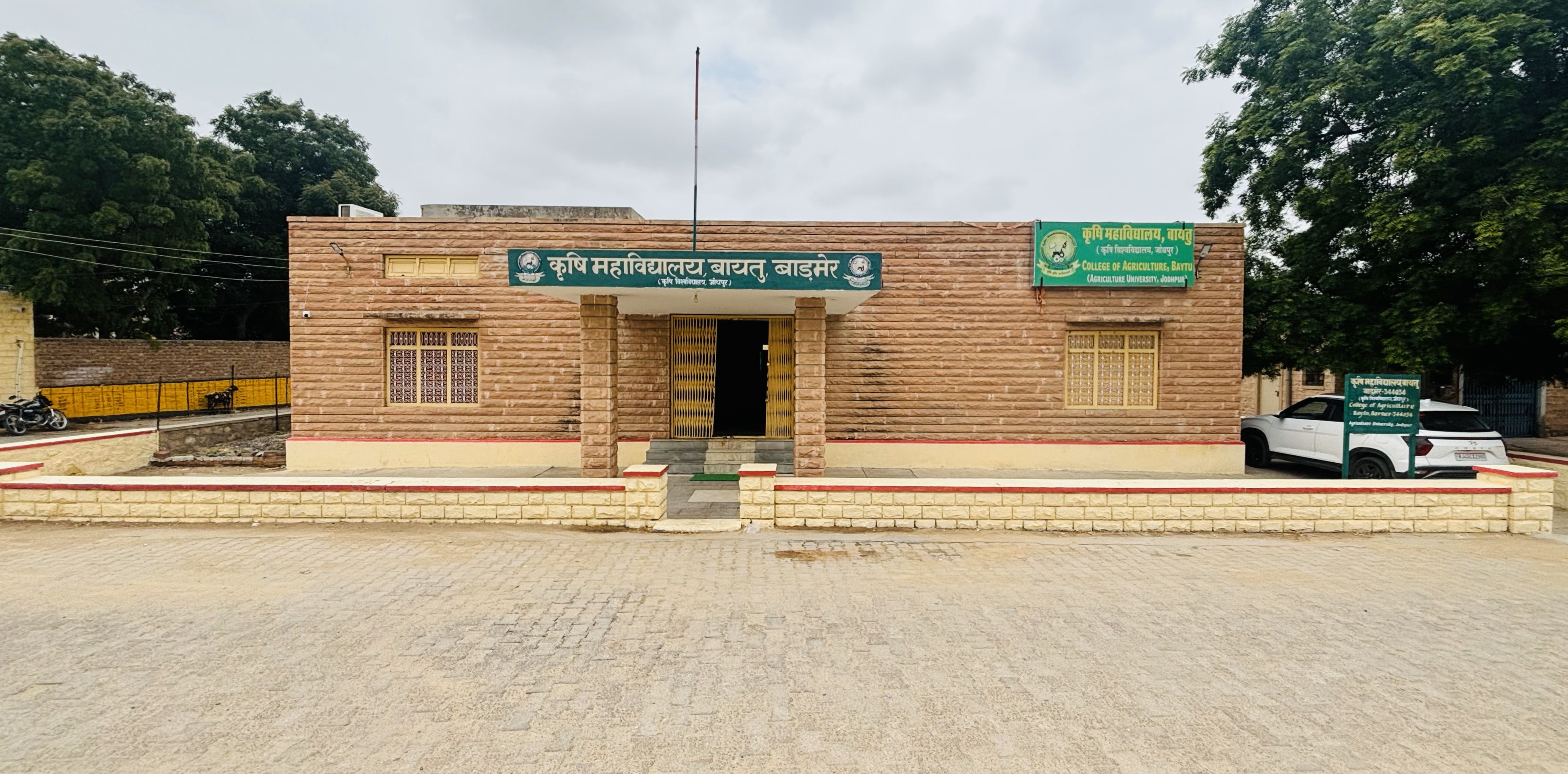 The College of Agriculture, Baytu, Barmer was established on 6th August, 2021 as a constituent college of Agriculture University, Jodhpur. It is mandated to impart education to the students in the field of agriculture, research advancement and extension of agrotechnology to the farmers. Currently, it is imparting a four-year degree programme i.e., B.Sc. (Honours) Agriculture.
Degree programme
:
B.Sc. (Honours) Agriculture
Intake capacity
:
60
Entrance of Students
:
through Joint Entrance Test (JET)
Present Address
:
Baytu Chimanji, Baytu
Pin code: 344034, Barmer, Rajasthan
Land mark-Opposite Railway Station, Near Government Hospital, Baytu
Geographical Coordinates: 25°54'0'' N 71°45'6'' E
Phone Number
:
9530490348 (O),
8299837429 (P)
Email address
:
coabaytubarmer@gmail.com
Dr. Ummed Singh , Dean - College of Agriculture, Baytu, Barmer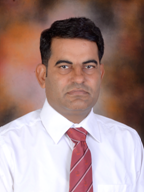 • Handled and concluded 23 in-house research projects and 6 externally funded projects in the capacity of PI and Co-PI/Nodal officer. • Delivered 118 invited lectures in trainings/refresher courses/conferences, 27 TV/Radio talks. • Organized 16 trainings/winter/summer schools/workshop for Scientists/Teachers • Participated in 66 national/international conferences, symposia, webinar, seminar, workshops and have attended 19 summer/winter schools/short trainings. • Published 65 research papers, 13 review papers, 18 proceedings/lead papers, 12 technical bulletin/training manuals, 3 extension folders, 30 book chapters, 2 books, 1 conference souvenir, 1 annual report, 2 knowledge papers, 44 compendium chapters, 27 conferences/symposia/seminar papers, 66 popular articles, 17 extended summaries, and 45 abstracts. • Taught advance courses of Agronomy to the students of Ph.D. (Agronomy), MSc (Ag) Agronomy, and BSc (Hons) Agriculture • Guide (As Chairman), one Ph.D. (Agronomy) and two MSc (Ag) Agronomy students. • Life member of 15 Scientific/Professional Societies, reviewer of 25 journals, editor of 9 journals. • Conferred SHRIRAM PURUSKAR (2019–20), GKV Society Fellow (2018), Distinguished Scientist Award (2017), ISPRD Fellow (2016), Reviewer Excellence Award (2016), Indian Society of Agronomy Associateship (2015), SERS Fellow (2015), Innovative Scientist of the Year (2014), SHRIRAM PURUSKAR (2013-14), IMPHOS-FAI Award (2013), Chinese Government Scholarship (2009-11), Best Oral Presentations, Best Poster Presentations, etc. • Availed international exposure and has been visited the countries viz; P R China, Malaysia, Hong Kong, Thailand, United Arab Emirates and the United States of America.
Staff of College of Agriculture, Baytu, Barmer
| S.No. | Name | Designation |
| --- | --- | --- |
| 1 | Dr. Ummed Singh | Dean, Professor (Agronomy) |
| 2 | Dr. Manohar Lal Meena | Assistant Professor (Horticulture) |
| 3 | Dr. Mamta Nehra | Assistant Professor (Genetics and Plant Breeding) |
| 4 | Sh. K. C. Bairwa | Assistant Professor (Agricultural Economics) |
| 5 | Dr. Rakesh Choudhary | Assistant Professor (Agronomy) |
| 6 | Mr. Nahar Singh Deora | Technical Assistant |
| 7 | Sh. Bhawani Singh Rathore | UDC |
---
---